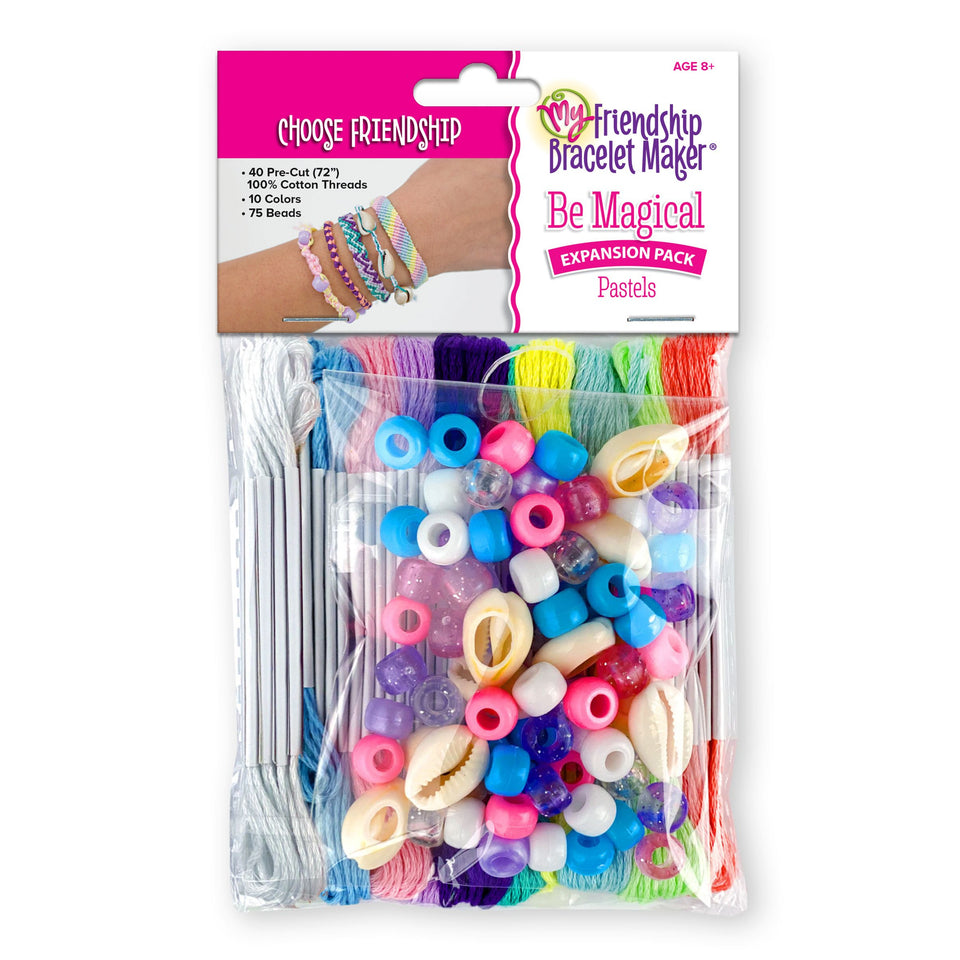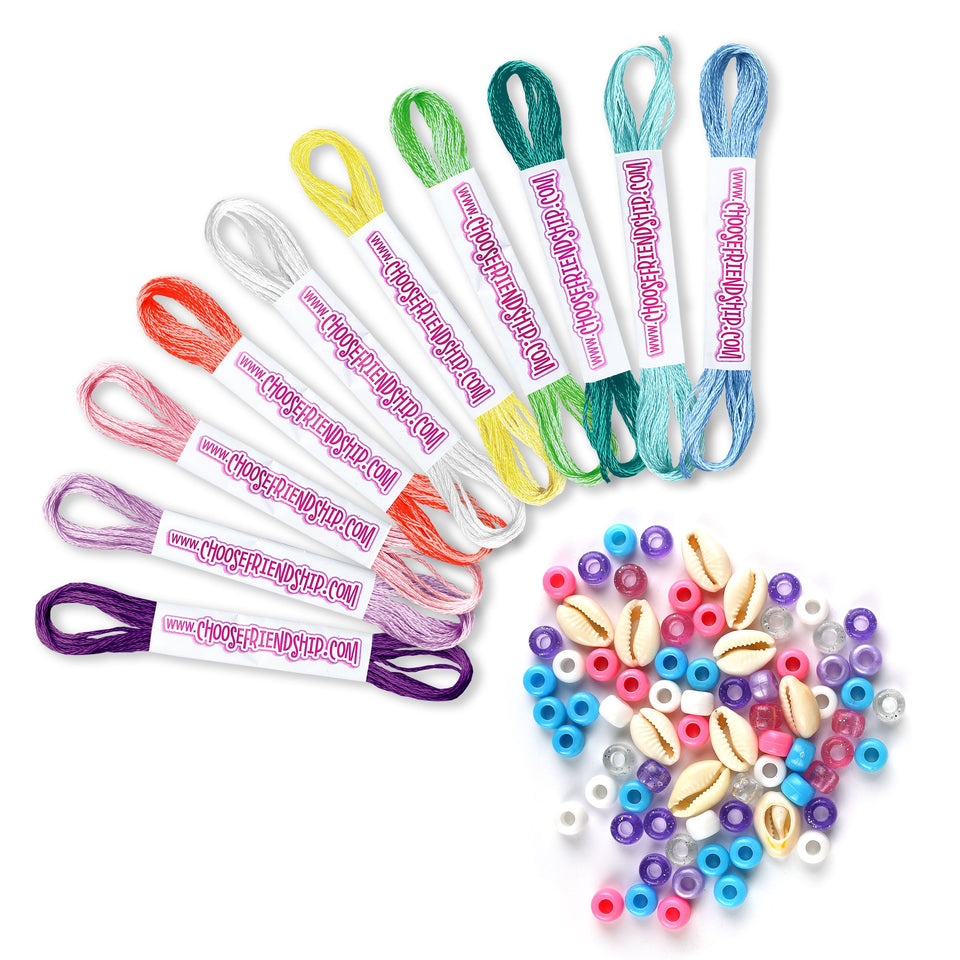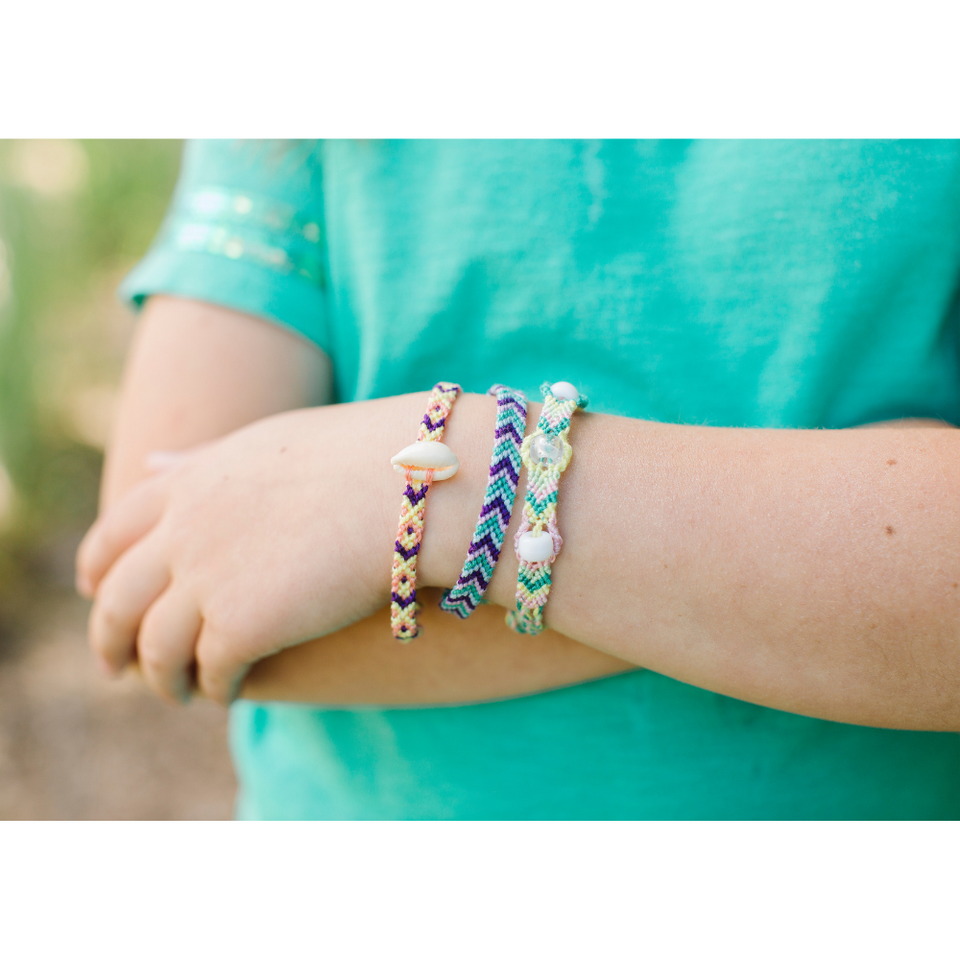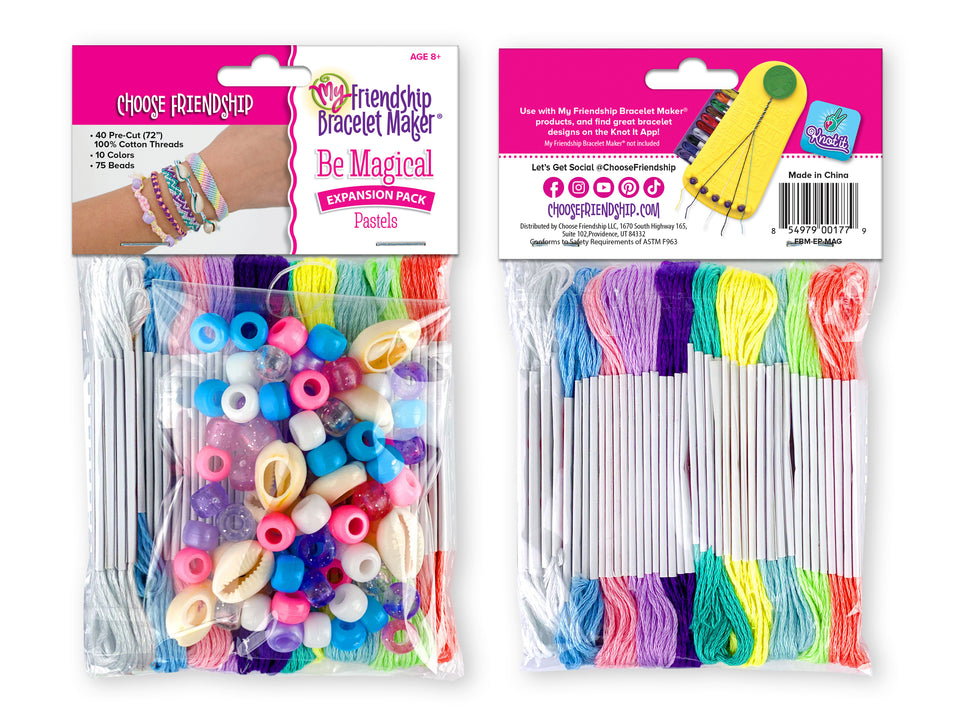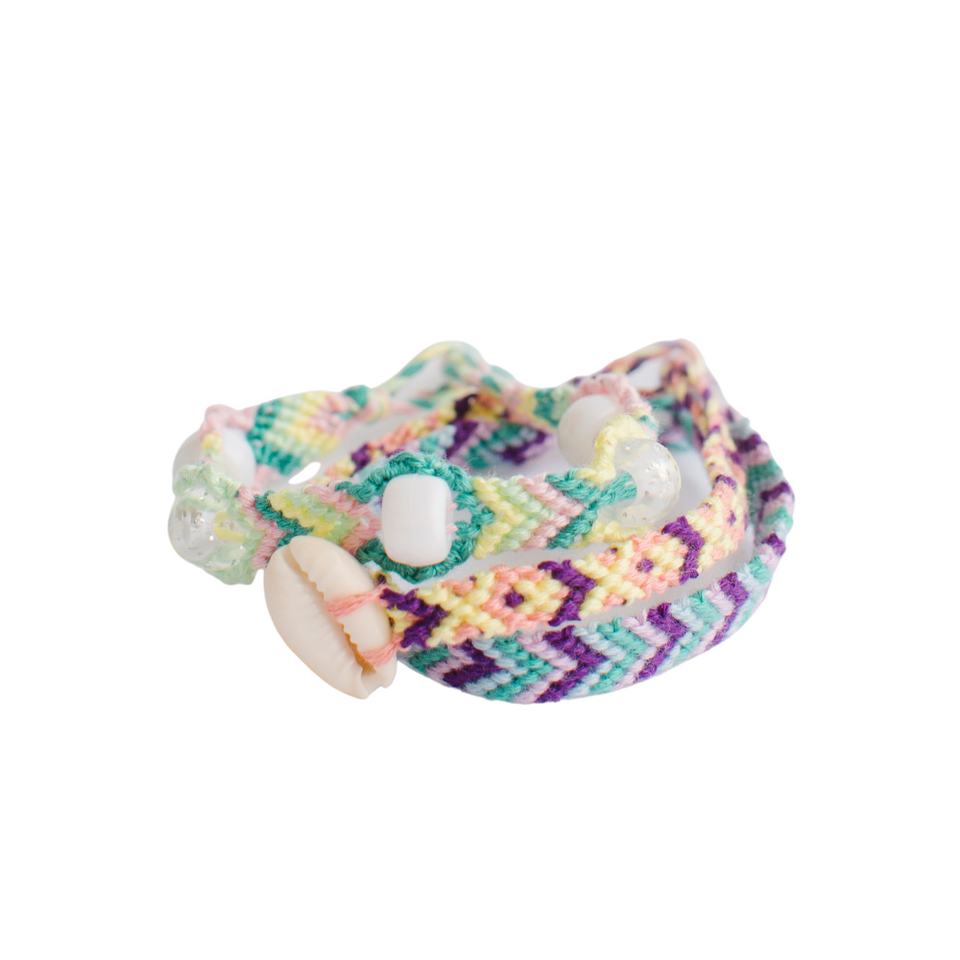 Be Magical Expansion Pack (Pastels) - Makes 8-16 Bracelets
FBM-EP-MAG
🎨 Expand Your Creativity: Keep the creative fun going with themed expansion packs that feature a variety of beads, charms, and threads in fun, trendy colors. Includes 40 pre-cut 100% cotton threads in 10 colors and 75 beads and charms.

🔗 Works with Any My Friendship Bracelet Maker: Our expansion packs work perfectly with any of our bracelet makers. Or, use them in other craft projects such as embroidery, beadwork, jewelry making, and more.

🤗 Build Strong Friendships: Bracelet-making gives young people a way to connect in the real world as they exchange bracelets with each other.

💗 Create Memories that Last a Lifetime: Everyone remembers their first friendship bracelet. Pass those positive experiences on to the next generation.

🎁 Great Gift for Tweens: Give the gift of creativity. Boys and girls ages 8-12 will love creating and sharing handmade bracelets with friends and family.