My Image Button Maker Tutorial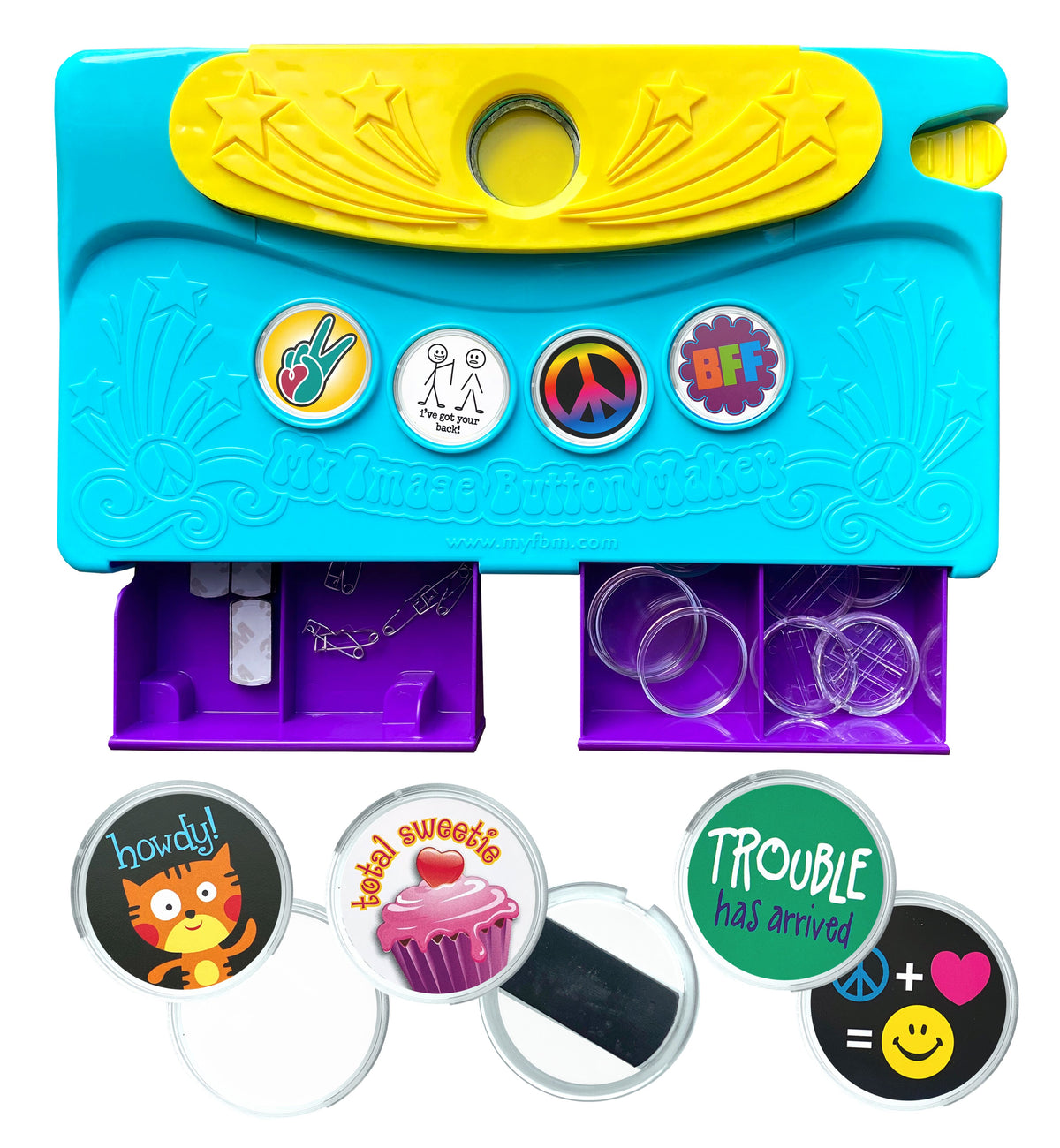 Watch the video here: https://youtu.be/aKorGPjl81Q
1. Open the left drawer and remove one of the preprinted image cards. If you want a personalized button using the online photo sizing tool, visit www.MyPhotoSizer.com or download the My Photo Sizer app!
2. Insert your selected image card into the slot. When you see the image you want to cut out in the 1 ½ inch window, push the handle on the right down firmly and your image will pop up.
3. Open the right drawer and remove a top and bottom button casing. Place the top button casing upside down into a ring holder on top of the unit. Place your cut out image upside down in the button casing.
4.  At this point you need to decide if you are going to use a pin back or magnet back. Once you've decided, open the left drawer and remove a pin or a magnet from under the image cards.
5. If you are using a pin for your backing, insert the pin through the backside of the button casing. If you are using a magnet, peel the adhesive side off of the magnet and stick it in the center on the outside of the back button casing.
6. Push the back button casing down into the front casing, located in the ring holder on top of My Button Maker™. 
7. Remove your button from the holder and repeat steps 1 to 6 to make even more buttons to wear, share, pin, and stick!